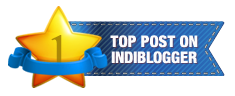 I haven't been watching the Cricket World Cup since its inception in 1975 as I wasn't even born! Back then, it was called the Prudential World Cup and wasn't as glamorous as it is now. The game was black and white and so are most of the photos from that era. The jerseys and styles were very '70-ish with the players sporting long sideburns, hippie hairstyles and bell-bottoms. Our Ravi Shastri was arguably the most stylish emerging cricketer as evidenced in the picture below.
As the world moved on, the Cricket World Cup did too. With the advent of coloured jerseys in 1992, the ICC Cricket World cup added more glitz in terms of day/night matches where the audience in front of television could see sweat glistening on the forehead of a parrot-green clad Imran Khan. If someone is the most handsome cricketer still, it's him.
He carried the drab green jersey with equal aplomb as he would carry a Pathan suit. Our fiery neighbours continued their supply of good looking men with Wasim Akram and Shoaib Akhtar who would bowl the opposition away with their flowing mane.
When they're busy batting/bowling or fielding, there's not much opportunity to flaunt their individual styles, and yet cricketers all over the world have tried their best over the years to rock the world during its cup. You can't fiddle with your national jersey on field, hence the few areas of improvisation are fully utilised by the players – hair style, facial hair and tattoos. Who can forget Shahid Afridi's silky henna-ed hair fluttering in the wind while he bowled; or Brett Lee's spikes that added a zing to his fast bowling. When it comes to hairstyle, the Aussies aren't fat behind the Pakistanis. Be it Shane Warne or Shane Watson, blond spikes have been a hit with them. In our times, Chris Gayle and Lasith Malinga have been phenomenal in their unique hairstyles. Yuvraj Singh has been the only Indian cricketer since long who dared to experiment with his highlights and blond streaks.
Beards weren't too common on cricket pitches in the '80s and '90s barring Shahid Afridi and Saeed Anwar. But the scenario has changed with many more players heading the religious way. A little religion on the field shouldn't harm anyone as long the game doesn't get hampered. Virat Kohli and Tilakratne Dilshan are probably the rare ones who sport a beard for fashion. I'm sure Dilshan's precisely curated beard needs a lot of maintenance!
In the last few years, tattoos have become very common on the fields and with each passing World Cup we might see more cricketers donning the ink on their skin. From our Virat Kohli to England's Kevin Pieterson, Harbhajan Singh's "Faith" to Andrew Flintoff's three lions, variation and spice has been the theme of tattoos. But the peak of the lot has to be Brendon McCullum of New Zealand, who has an entire arm tattooed. It looks cool on them and most of them carry their inks really well and with utmost confidence.
Last but not the least, our captain M S Dhoni deserves a special mention as the style icon of the Indian Cricket Team (Yes, I haven't forgotten Virat Kohli but Dhoni began his show much earlier). He has already sported more than six hairstyles in his entire career and the latest buzz is his grey stubble which he doesn't seem to mind at all. As long as the team rides on his talent and captaincy, we must let him experiment with his men and mane.
Their will be many more World Cups and we will keep our eyes on the emerging styles at each edition.
For Harsha Bhogle's #BloggerDreamTeam